Adrienne Yang: Certified YogaKids Teacher
Adrienne has been practicing yoga for over 20 years. With a background in training teachers, she began blending yoga with kids in 2005. The mother of an 11 year old and a 7 year old, Adrienne also has experience teaching P.E. to grades K-5. She is a Registered Yoga Teacher (RYT) and Registered Children's Yoga Teacher (RCYT) through Yoga Alliance and received her certification through The Yoga & Movement Center in Walnut Creek. Email her at: adrienne@ayogakid.com.
---
---
Alicia Chapman Mauldin: YogaKids Trainer
With a background as a dance instructor Alicia Chapman Mauldin naturally fell in love with yoga early. It did not take long before she followed her passion for instructing to began teaching yoga classes, which she has done since 2002 and brings a playful personality to her regular adult yoga classes. Alicia is a mother of three young children and wanted to share the joys of yoga with more than her own children. She is also the Mentor Coordinator for YogaKids International, inspiring and motivating the students currently training with YogaKids. Alicia likes to laugh and keep yoga fun for both adults and children. Email her at: amauldin8@gmail.com.
---
Amy Cohen: Certified YogaKids Teacher
Amy has been a practicing Pediatric Speech-Language Pathologist for over 20 years and has treated a lot of children in Early Intervention, Preschool and School Ages on Long Island, NY. After completing her YogaKids certification (because she needed more yoga!), Amy became a 200 hour Yoga Alliance certified Teacher and has recently completed her 500 hour Yoga Alliance certification. She is continuing in her yoga education to become a Yoga Therapist with Cora Wen of Yoga Bloom and wants to take this education to continue working with the Special Needs population. In addition to her speech practice, she currently teaches Yoga Kids classes, Special Needs classes and classes for Teens and Adults. Email her at: talkingyoga@yahoo.com.
---
Candy Blaxter: Certified YogaKids Teacher and Trainer
Candy Blaxter co-founded the Go Give Yoga Haiti Relief Effort which sends teams of yoga teachers to Haiti to work with children and provide training to adults to incorporate yoga in schools and orphanages. She has traveled to Haiti twice teaching over 400 children and training 50 teachers and trainers of teachers. Candy has trained with Street Yoga to bring yoga to at-risk and homeless children and Radiant Child's Yoga for Differently Abled Children. Candy also sub-teaches the adult classes at Roots to Wings in Newbury, MA. Email her at: candyblaxter@gmail.com.
---
Cathy Bjorndalen: Certified YogaKids Teacher and YK Trainer
Cathy's yoga journey began in 2002 as a compliment to her dance training. She quickly realized what a transformative practice yoga is for both the body and mind, and she was hooked!! In 2004, she completed her 200-hour Yoga Alliance Certification through Trinity Yoga in and followed up with advanced studies with Tim Miller and David Swenson. In 2012 after having her daughter she was drawn to teach yoga to children. Cathy has a passion for yoga and a love of teaching. She encourages a sense of fun and joy in and out of class. Her classes inspire others to find the balance between mind, body, and spirit. Click here to connect with Cathy! Email her at: cathybyoga@gmail.com.
---
Chandra Kuran: Certified YogaKids Teacher
Chandra is a Certified Kids Yoga Teacher and holds degrees in both History and Education, as well as numerous outdoor education certifications. Chandra has been guiding kids in their exploration of nature and self since 2001. She taught horseback riding, canoeing, backcountry hiking, art, drama and yoga. Through her adventures with kids in the Rocky Mountains Chandra discovered her love of yoga, fine arts and nature were a harmonious fit in her life. Chandra grew up with arthritis, and it was this challenge that originally brought yoga as well as fine arts into her life. Through yoga and the arts Chandra has learnt ways to manage arthritis and to empower herself to go further and reach higher than anyone dreamed possible. She uses her own experiences to help youth manage their own arthritis and reach for their own stars. Chandra can often be found exploring and having fun in the Bow Valley and Calgary areas with her two children, husband and beagle. Chandra has found a great sense of love, peace and happiness that she is excited to share with those around her. Email her at: czissos@gmail.com.
---
Chelsea Eleanor Keller: Certified YogaKids Teacher
Chelsea is a passionate teacher, yogi, and child at heart! She has a Bachelor of Arts in Psychology, and a Bachelor of Education which she obtained from the University of Calgary. Specializing in Early Childhood Education, Chelsea found herself working as hard as she could to provide the best and most fun educational experiences in all of the teaching and learning environments she could gain access to. She became inspired when she discovered the powerful learning that can arise from using yoga as a tool for learning in the classroom, and from there, she knew that obtaining her YogaKids teacher training was the right path for me! She now dedicates most of her time incorporating yoga into my classroom as an elementary school teacher, but through the creation of Kid-Credible Yoga, she also finds time for teaching yoga to kids during after school and summer programs! (The fun we have is truly INCREDIBLE!) Email her at: chelsea.keller93@gmail.com.
---
---
Christa Wolski: Certified YogaKids Teacher
Christa, Founder of Blossom Wellness, LLC is an experienced Child and Family Psychotherapist and School Social Worker. These skills in conjunction with being a Certified YogaKids Teacher, make for a unique approach to developing self-esteem and self-care through Blossom Wellness programming. Christa is also the Co-Founder of Chick Pea Child Enrichment, a creative child care program located in the greater Princeton area. Email her at: cmwolski@gmail.com.
---
Cynthia Margolis: Certified YogaKids Teacher
Cindy Margolis, Owner and Lead Instructor of Kids Yoga & Mindful Movement, is a Certified YogaKids Teacher and has an RYT-200 Power Yoga certification.  She has been teaching kids yoga classes since 2010.  She also has a MA degree in Early Childhood Special Education from University of St. Thomas and has been teaching at Wayzata Community Church Nursery School since 2004. Cindy has been an avid yoga practitioner since 2003 and in her spare time, plays golf and spends time with family and friends. Email her at:  cindym1122@gmail.com.
---
Erin Carter, Certified YogaKids Teacher
Erin is a Certified Yoga Kids Instructor with ten years experience of teaching various forms of mind/body classes to both children and adults in Boston and NYC. Erin currently lives in Boston and offers children's yoga (group classes as well as semi-private and private) classes at various locations in the Greater Boston area. To learn more please visit her website at www.strengthinconnectionyoga.com. Email her at: erincarter80@hotmail.com.
---
---
Helen Young, Certified YogaKids Teacher
Helen Young, RYT and RCYT,  lives in Santa Fe, New Mexico.  She has taught yoga to kids for a year and half.  She teaches yoga to kids 5-14 years of age in a public schoolin Santa Fe — 300 + kids a week. and two adult classes a week to her colleagues.  She loves sharing yoga with kids to help them connect with their body in a fun way.  One third grader said, "This is like playing but it's good for your body." It also gives them the tools to calm themselves that they can take with them throughout life.
Kids and adults need yoga now, at this time, on our planet more than ever.  When there is chaos outside we need to be the peace in the world.  It works from the inside out. "This is my dharma, my path." Email her at: HelenY_724@msn.com.
---
Jasmine Bhambra: Certified YogaKids Teacher
Jasmine has been a student of yoga for over 10 years and the therapeutic benefits of yoga in her own practise lead her to get her RYT200. She is passionate about teaching yoga and helping to guide her fellow humans to help facilitate a mind, body, spirit connection through mindful movement and conscious breath work.  Jasmine is a mother to 4 amazing children who all love to practise yoga. Jasmine's mission is to help kids find inner strength, give them the tools to help manage emotions in their bodies and help them to become more compassionate towards themselves and others. Email her at: jasmine@sacredspaceyogatherapy.com.
---
---
Jen Durie-O'Brien: Certified YogaKids Teacher
In addition to being a Certified YogaKids Teacher, Jen is also an Occupational Therapist practicing since 1998, with a focus in pediatrics and sensory integration since 2001. She is passionate and believes in supporting one child at a time through the integration of yoga and occupational therapy principles, while empowering balance in our children and our own lives! Email her at: jendurie@gmail.com.
---
Jennifer Clor: Certified YogaKids Teacher
In our fast paced, multi-tasking, technology driven times, children need yoga! Jennifer Clor (CYKT) is a Certified YogaKids Teacher who leads children in exploring yoga to build a strong foundation for a healthy lifestyle. She believes in the ancient practice of yoga for health and wellness, in body, mind and spirit… at every age. In a YogaKids class, we develop physical strength, flexibility, and balance in the body as well as in our mental attitude. We introduce ways to energize ourselves, and ways to relax and unwind; how to "think on our feet", take turns, stand tall and slow down. To take care of ourselves and make good, healthy choices… for ourselves, for others and for the world around us. Email her at: jen.clor99@gmail.com.
---

Jenny Pietzsch: Certified YogaKids Teacher
Jenny Pietzsch is an RYT-200 with Yoga Alliance and a Certified Meditation Teacher with Lifestyle Meditation. She lives in beautiful Lac La Biche, Alberta. She is passionate about yoga and meditation and its benefits for everyone. Her yoga journey has and continues to transform her everyday life and those around her. The amazing people that her journey has crossed paths with has been so unexpected, inspirational, and they continue to impact her life. They are beautiful, kind and authentic souls who truly see the potential in people and the world. Everyone — especially our younger generation — can benefit through yoga.  Jenny loves to teach all age groups but is truly passionate about working with our youth. All the kids she is lucky to spend time with are are so awesome, fun, kind and strong. Taking a fun and lighthearted approach to yoga helps students face daily challenges, move through them, feel connected, grounded, and ultimately happy. Jenny's main goal is to inspire students to create balance and confidence both on and off their yoga mat. Email her at: jenpietzsch@gmail.com.
---
---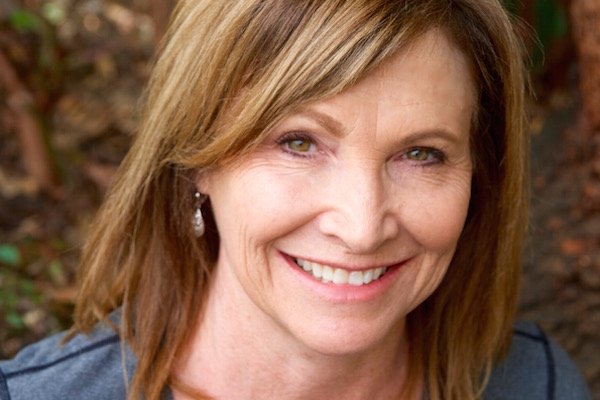 Judy Brennan: Certified YogaKids Teacher & YK Trainer
Judy Brennan is a Health and Wellness Educator, Speaker, and Trainer. Judy's passion for teaching yoga and meditation started with children and teens. She is a Certified YogaKids International Teacher and Trainer completing her children and teens training with YogaKids founder Marsha Wenig. She has studied with Dr. Deepak Chopra and his staff of physicians and master teachers completing Chopra Center for Well Being certifications in Primordial Sound Meditation and the Seven Spiritual Laws of Yoga. She holds a Master's in Business Administration and is a RYT500 and ERYT200 with over 1000 hours of study in many styles of yoga. Her love for yoga has taken her as far as Haiti to train adults to bring yoga into the schools. She feels fortunate to have found her passion and turned it into her life's work. Contact Judy at http://www.yogaforlife.guru.
---
Julie Pate: Certified YogaKids Teacher & YK Trainer
Julie Pate fell in love with yoga over 20 years ago. She is a YogaKids Trainer. She holds a degrees in Physical Education and is Certified in adult yoga, YogaKids, Pilates and personal training. Julie has been teaching fitness, yoga and Pilates for over 25 years. She is an ERYT 500, with over 1000 hours of study in many styles of yoga. When not teaching yoga, Pilates or fitness classes, Julie also loves to write about her passions, and is a regular contributor to the YogaKids blog and webinars. YogaKids creator Marsha Wenig inspired Julie to teach yoga to children in 2006. She lives in the western suburbs of Chicago with her husband and two young sons. Email her at: Julie.pate@sbcglobal.net.
---
---
Kimberley Rau: Certified YogaKids Teacher, Master Mentor
Kimberley, Founder of Raintree Wellness is a Pediatric Occupational Therapist (OT), Kinesiologist, Certified Yoga Kids Teacher (CYKT) and Medical Acupuncturist. For the past 14 years, she has worked as an OT supporting children ages 3-7. She developed the Move N' Learn Program for Little Sprouts which is an emotional Regulation Tool for the classroom incorporating Yoga, Art, and Play in 2012. Kim incorporates movement and the Montessori approach to learning into her OT practice. Kim's passion for the love of children, learning and health, inspired her to develop wellness programs that support and "Nurture a child's Nature" through Movement of Yoga, Expression of Art and the Joy of Play. Contact Kimberley at http://www.raintreewellness.ca.
---
---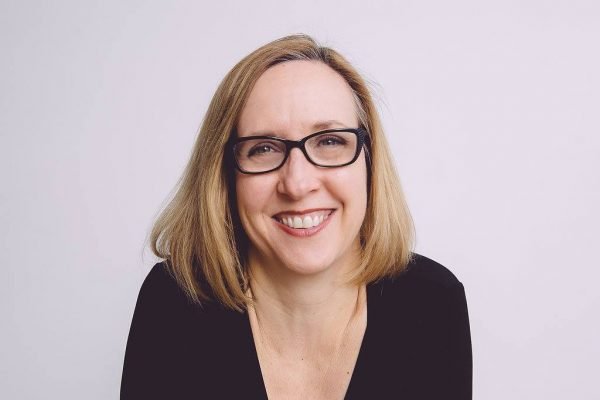 Kim Vulinovic Certified YogaKids Teacher and YK Trainer
Kim began her yoga practice in 1996 after the birth of her youngest daughter and was surprised to find that yoga helped, not only her physical body, but all aspects of her life. She joined YogaKids in 2001 looking for a career that merged her love of yoga with an interest in child development and education. Kim is designated by Yoga Alliance as a ERYT-200 hour and teaches both child-focused and adult-focused yoga classes. Email her at: kimvulinovic@gmail.com.
---
Kristine Cardamone: Certified YogaKids Teacher
Kristine believes that every student who leaves a yoga class should feel better then when they came in! She teaches kids ages 3-13 in a variety of settings. A Nature-based elementary school, a home day care, a children's garden at an arboretum, and a park district are a few of the places where she spreads her love of yoga with children. She believes that at the root of every yoga class is kindness to self and others. Email her at: kristinecardamone@comcast.net.
---

Leia Stathakos: Certified YogaKids Teacher
Leia was a practicing medical doctor for years specializing in Women's health issues. But she always felt there was something missing in Western Medicine and wanting to give more treatment options to her patients she studied various complementary therapies such as many styles of yoga, Reiki, Meditation and auriculotherapy. She advised many of her patients who were suffering from anxiety, depression, low self-esteem, excessive stress, and back issues to try yoga and was impressed but not at all surprised by the positive outcomes. She thus started her new journey and became certified in Beginner and Intermediate Interdisciplinary Yoga at The Omega Institute in 2002 and completed another 200-hour LifePower Ashtanga Yoga Teacher Training in 2011 at Lifetime and is presently completing her 300 hour Advanced Yoga Teacher Training at Absolute Yoga In Woodbury, NY. While she was pregnant she studied prenatal/postnatal yoga from Mary Barnes in New York City. Once she had her first bundle of joy she knew she also wanted to bring the gift of yoga to children so she became certified through YogaKids International and baby/toddler yoga from Itsy Bitsy Yoga and has taught many classes in her studio in Bay Ridge, Brooklyn. She taught Senior Yoga for the National Parks Department in New York and Yoga for 50+ for employees at Downstate Medical Center and to diabetic patients at Brookhaven Medical Center's Diabetic Clinic. She now teaches all these age groups at her yoga studio in Syosset and loves the diversity of all the groups. Her children classes are full of fun and help the children become more flexible, more calm, challenged, and learn to focus better in and out of the classroom. The adult classes, both young and old, are both very relaxing as well as rejuvenating. They stress love for one self inside and out, enhance one's mood, energy and concentration and really help to quiet the monkey chatter in the mind. Email her at: harikleia@verizon.net.
---
---

Mary Rountree: Certified YogaKids Teacher, Master Mentor
Mary became interested in yoga after a back injury had her sidelined from running for a while. She saw the benefits both physically and mentally from practicing each day. Three years ago, she had a challenging classroom full of boys with short attention spans and had the grand idea that they, too would benefit from yoga. That's how the journey began. A simple google search found YogaKids International and within a year Mary was a CYKT. She brings yoga to children in the classroom each day to help them be calm and focused as well as more creative. Mary's dream is that one day yoga will be a part of many schools so that all kids can live the yogic lifestyle. Email her at: maryrountree@bellsouth.net.
---

Maria Markos: Certified YogaKids Teacher
Maria served victims of crime for twenty-three years; as the director of the Crime Victim Rights Unit of the local county Prosecutor's Office, as the Coordinator of a Child Advocacy Center, and as a Community Educator for the local rape crisis center. Curious about the lack of self-care among criminal justice professionals (including herself!), Maria learned the fine art of pivoting within the field she loved and now spends her time passionately teaching others how to embrace the beauty of slowing down, honoring the wisdom of the body, and finding nuggets of joy in the chaos of everyday life. Maria also enjoys teaching yoga to the younger generation (especially pre-teens!) because witnessing their transformative moment on the mat is one of the coolest things ever, serving as a volunteer soccer coach to 4 and 5 year old girls, and most importantly, being the proud mom of three pretty awesome kids. Maria holds an Applied Science (Paralegal) degree from Kellogg Community College, a Bachelor of Arts in Family Life Education from Spring Arbor University, and is a Registered Yoga Teacher, a Registered Children's Yoga Teacher, and an Eating Psychology Coach certified by The Institute for the Psychology of Eating. Email her at: maria@littlesproutsyoga.com.
---
---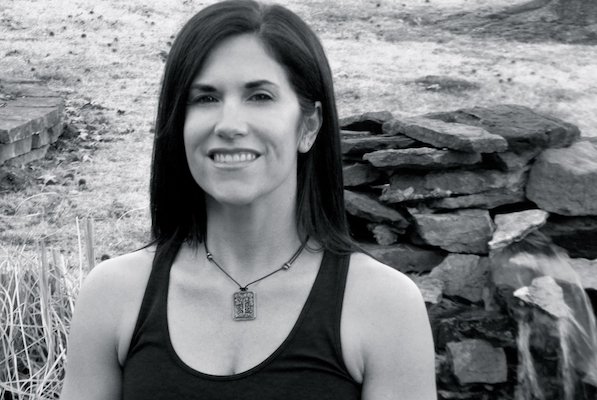 Sara Clem: Certified YogaKids Teacher
Sara is the founder of Salveo Yoga and is a Registered Yoga Teacher (RYT) in Ashtanga and Vinyasa yoga through Yoga Alliance. She encourages children of all ages and with a variety of interests to include yoga into their daily life in order to develop mindfulness for cognitive challenges and to promote strength and healing in their physical endeavors. Sara's classes nourish the body and the mind. Her laid-back teaching style reflects her belief that improving one's health should be fun, energizing and challenging. Email her at: sara@salveoyoga.com.
---
Sara Hastings-Morris: Certified YogaKids Teacher and Trainer
Sara's yoga journey began at a women's only fitness centre in Leduc in 2002. She completed her 200-hour Yoga Alliance Certification through Trinity Yoga. After having her son in 2008, she was inspired to teach yoga to children. After earning her YogaKids Certification, Sara created a class called Fitmama Yoga, a postnatal (and baby/toddler-friendly) yoga class for mothers. Email her at: info@littlewondersyoga.ca.
---
---
Sheila Tavengar: Certified YogaKids Teacher
Sheila Tavangar, RYT-200 Yoga Teacher, Certified YogaKids Teacher She is a yoga teacher and a devoted Iyengar yoga student.she has been practicing yoga for 11years and has been teaching for the last 7 to adults, children,and special needs children.She also continues to educate herself and deepen her understanding about yoga with participating in yoga workshops, short courses and trainings very often.she is honored to teach what she has learned through her studies and experiences.she loves to share what has inspired her to have healthier and happier life.Yoga taught her valuable and practical lessons,but one of them which drastically changes her life is how she is able to take care of herself,respect,love and pamper herself.As far as she experienced,if you aren't able to respect and love yourself,you wouldn't be able to give love and respect others.So the more you respect yourself, the more your ability increase to extend love and respect to others! Once she notices the real changes in herself,she felt a great responsibility to share the astounding benefits to everyone especially little ones because potentially they know how to take care of themselves,they just need reinforcement, so she uses different elements in her classes among them anatomy,music,visual arts,ecology,reading come alive with yoga, affirmation and much more to stimulate their capacity to learn and educate them in a playful,comprehensive and non academic environment. Her gift is to take everyone to this inner adventurous journey which leads to healthier and happier life,greater vitality,mindfulness, due to having an opportunity to access themselves.Email her at: sheila_tavangar@yahoo.com.
---

Stacy Mohr: Certified YogaKids Teacher
Stacy currently teaching physical/health education in an elementary school and has added YogaKids lessons to my yearly curriculum. Her students are better physically conditioned, more focused and centered, have improved academically, bettered their school attendance, and have better social skills and communication skills. Her special needs students are more prepared for their outside surroundings and show great improvement in their overall health and well being. She also teach YogaKids teen classes and love to watch them soar mentally and physically! Email her at: stacymohr1986@yahoo.com.
---
---
Susan Rose: Certified YogaKids Teacher
Susan is a former dancer, gymnast, and physical education teacher who lives in Palm Harbor, Fl. She has taught Yogakids classes in many different settings, from school gymnasiums and classrooms, yoga studios, to community centers and public libraries. Susan especially enjoys working with preschool and special needs students and helping them discover the wonderful things their bodies can do. Email her at: susrose@aol.com.
---
Tamara Semple Certified YogaKids Teacher
Tamara (Tammy) is a RYT-200, CYKT and Certified Girlvana Teacher. She began teaching in 2002 and has been teaching children exclusively since 2014. Her work takes her to numerous schools within 2 school districts, community centers and private classes in her area where she shares yoga, self-regulation techniques and mindfulness practices. Her students range from Kindergarten to twelfth grade and she believes one day her own children will jump on the yoga train too! Tamara is a mother of two kick-butt kids and one adorable pug. The three of them, along with her husband, are her motivating force to practice being a mindful yogi in all she does and with all those she encounters. As a mentor for YogaKids, Tamara is excited to give back to the community that has inspired her to be a positive presence in the lives of kids. Yoga and mindfulness make Tamara's world go round and she is honored to live a life that allows her to teach, mentor and share it with her people. Email her at: tammy@soleworkreflexology.com.
---
Valerie DeWitt: Certified YogaKids Teacher
Valerie DeWitt has been serving adults and children in her community as a yoga instructor since 2001. She specializes in alignment based yoga and Insight yoga, which blends mindfulness with yoga practice. She has taught YogaKids and teens at a local studio, and weekly classes at private schools for more than 10 years. She has conducted YK workshops and trainings across South Florida, and has trained teachers with Tools for Schools in sevearal public schools. She volunteers with Mindful Kids Miami, an organization focused on bringing mindfulness practices to schools. Valerie has been a YK mentor since 2001. Email her at: yogakidsmiami@aol.com.
---
---

Willemijn van Eldik: Certified YogaKids Teacher
In 2009, Willemijn moved from the Netherlands to Aruba with her husband and two sons. It was there she began her yoga practice with Rachel Bratchen. In 2012, she completed the Foundations in Aruba. In 2013, she completed her YogaKids Certification Training and moved back to the Netherlands. During the day, she works as a social worker and teaches teens. Her intention is for the teens to enjoy the class, have a lot of fun, learn to listen to their bodies – and go home feeling relaxed and good about themselves! Email her at: willemijn@eldik.org.
---